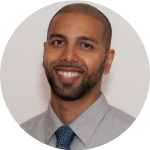 Using an integrative and personalized approach to medicine, my goal is to help patients lose weight, reduce pain, boost energy, and better manage stress.  I look forward to supporting and empowering you as you enhance your health, performance, and vitality!
Locations
I proudly serve the Greater Toronto Area, providing naturopathic medical and sport therapy services at these great locations: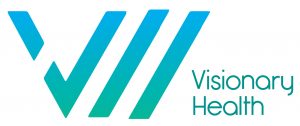 5359 Dundas St W, Unit 108, Etobicoke
Thursdays: 12pm-8pm
Fridays: 12pm-6pm
Saturdays 9am-3pm
Call to book an appointment: 647-478-9029
About Dr L
The journey to optimal health and well-being is unique to each person.  Having grown up with exposure to various forms of healing, I gained a deep appreciation for the value of integrative and personalized care – combining traditional and conventional medicine to identify the underlying cause of disease and treat the person as a whole (mind, body, and spirit).  These experiences shaped my philosophy, which is to work collaboratively with patients to address the underlying root cause of disease and promote re-establishment of a healthy balance within your body and with the world you live in.
After graduating from Western University with a BSc Honors Specialization in Kinesiology, I pursued further education at the Canadian College of Naturopathic Medicine, which has allowed me to combine my passions for fitness, modern scientific knowledge, and traditional systems of medicine.
Through the use of an eclectic approach, drawing from a variety of individualized naturopathic treatment options, I help patients with a wide range of acute and chronic health conditions.  However, given my extensive experience in the health industry, including over 10 years of involvement in fitness/rehabilitation as well as additional training in Chronic Fatigue Syndrome and Fibromyalgia, Mindfulness Based Stress Reduction, and Applied Kinesiology, I am especially adept in treating:
Pain management, including acute injuries, rehabilitation, chronic pain, and fibromyalgia
Metabolic and hormonal imbalances, including heart disease, diabetes, and thyroid disorders
Digestive complaints
Immune dysfunction, including chronic infections, autoimmune conditions, allergies, and asthma
I am grateful to be recognized for my passion as a leader, coach, and educator in the health field, frequently being requested to speak at wellness events across the GTA.  I am committed to empowering you to take control of your health by engaging in self-discovery, setting realistic goals, and making permanent healthy lifestyle modifications.  I am a health and happiness advocate, whose integrative approach is rooted in prevention, structural integrity, functional medicine, and mind-body medicine.  My educational background, experience, and exceptional client care enables me to help you realize your potential as you reach your health goals.
In addition to clinical practice, I am the Eastern Canada (Ontario and Quebec) Education and Technical Support Manager for Vita Aid Professional Therapeutics, where I support health care practitioners with current research and tools for achieving optimal clinical outcomes.
---