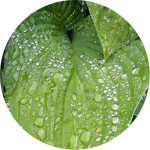 I am committed to empowering you to take control of your health and finding deeper meaning in life, while reclaiming your focus, function, and joy.
The majority of patients I work with experience conditions that have been difficult to diagnosis and treat in conventional settings, and have had limited success working with other practitioners.
These conditions generally fall into two categories:
1) Complex Chronic Disease:
Chronic fatigue – myalgic encephalomyelitis/chronic fatigue syndrome, POTS
Chronic pain – fibromyalgia, arthritis, joint hypermobility syndromes/EDS
Chronic infections – Lyme disease, tick/vector-borne co-infections, mold/mycotoxin illness
Immune dysregulation – autoimmunity, allergies, asthma, eczema, histamine intolerance, MCAS
2) Preventative and Restorative Medicine:
Digestive disorders – IBS, SIBO, food sensitivities
Metabolic health – diabetes, heart disease, weight loss
Sports medicine – performance, rehab, and nutrition
Executive health – stress resiliency and burnout prevention
My Approach
My philosophy is based on the understanding that the body has an innate ability to heal itself.  This capacity is influenced by various factors including genetics, nutrition, gut microbiome, physical activity, exposures (infections, mold, toxins, heavy metals, EMF/RF, etc), and stressors (physical/mental/emotional trauma).  When these self-regulatory capacities are overwhelmed, regulatory systems (cardiovascular, digestive, hormonal, etc) decompensate and illness occurs.
Naturopathic Medicine uses noninvasive diagnostics to identify the underlying root causes of disease and integrative, comprehensive, and individualized treatments that address the physical, biochemical/metabolic, mental/emotional, and energetic/spiritual aspects of the individual.
This is accomplished by using the principles of Bioregulatory Medicine to remove obstacles to healing and stimulate the body's innate ability to heal itself, aiming to restore self-regulatory capacities.
What to Expect
An initial 90min appointment is completed in-person or virtually to gather all pertinent and relevant information.  This is accomplished through a thorough medical history intake, physical examination, and review of relevant prior medical assessments.  At that time, the decision is made as to what further evaluations are warranted, which may include conventional (standard) and/or functional (advanced) laboratory tests.
Following this comprehensive assessment, the initial individualized treatment protocol is implemented.  Treatments may include diet and lifestyle recommendations, manual therapy, vitamins and minerals, herbal medicine, homeopathy, acupuncture, and/or drug therapy.
Follow-up appointments ranging from 45-60min occur every 8-12 weeks, where re-assessments are completed and the treatment plan is modified accordingly.
Naturopathic Medicine is a regulated health profession and fees may be covered under extended health benefit plans.  Speak with your health insurance provider for details.