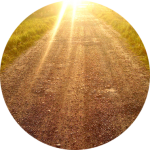 I am grateful to have met incredibly caring, motivated, and highly skilled people along my journey who have contributed to my growth.  These are some connections I am privileged to share with you:
---
Special thanks to…
Timothy Mandody
Photography and graphic/web design.
Erick Kristian
Media and marketing consulting.
Sosan Hua
Highly sought after Nutrition Consultant for top Toronto, United States, and Hong Kong CEOs and executives.
Meditation on CDs
The worlds #1 audiophile quality guided meditation program on compact discs!
---
Allied health and fitness professionals…
Dr Kevin Lee, DC
Dr. Lee's approach is to integrate the latest research in soft tissue techniques, medical acupuncture and chiropractic techniques to help his patients return to optimal health and wellness.
Julia Cetnar, MScPT
Julia is a highly experienced Physiotherapist and has taken post graduate courses in manual therapy, soft tissue release, therapeutic taping, and acupuncture.
GPS Fitness and Coaching
Elite Trainer, Gregg Parris, offers boutique Personal Training Services in downtown Toronto designed to offer an outstanding level of focus and challenge to individuals committed to enhancing their quality of life through positive lifestyle choices.
Jonathan Goodman
Elite Trainer Jonathan Goodman's #1 goal is to improve the reputation of personal trainers through development and promotion of proper education channels.
Fight Fit Bootcamp
Join Fitness Coach and Kickboxer, Joe Fight, and learn how kickboxing can finally knock fat out of your life!
SHED Fitness and Conditioning
Mike Cicinelli runs an elite Personal Training studio in Ajax built and designed specifically by a trainer for trainers.
Graeme Thomas Online
London's leading sports nutritionist and weight loss coach.
National Strength and Conditioning Association
The worldwide authority on strength and conditioning, functions to support and disseminate research-based knowledge and its practical application to improve athletic performance and fitness.
Canadian Society of Exercise Physiology
The principal body for physical activity, health and fitness research and personal training in Canada.
---
Other friends…
Vipassana, which means to see things as they really are, is one of India's most ancient techniques of meditation.
YMCA Strong Kids Campaign
Focused on raising much needed financial support for children, teens and families who are unable to afford the full cost of participation in a YMCA program or activity.
Big Brother Big Sisters of Toronto
Big Brothers Big Sisters of Toronto matches adults with children between the ages of 6 and 18 in a mentoring relationship that is fun and rewarding for all.