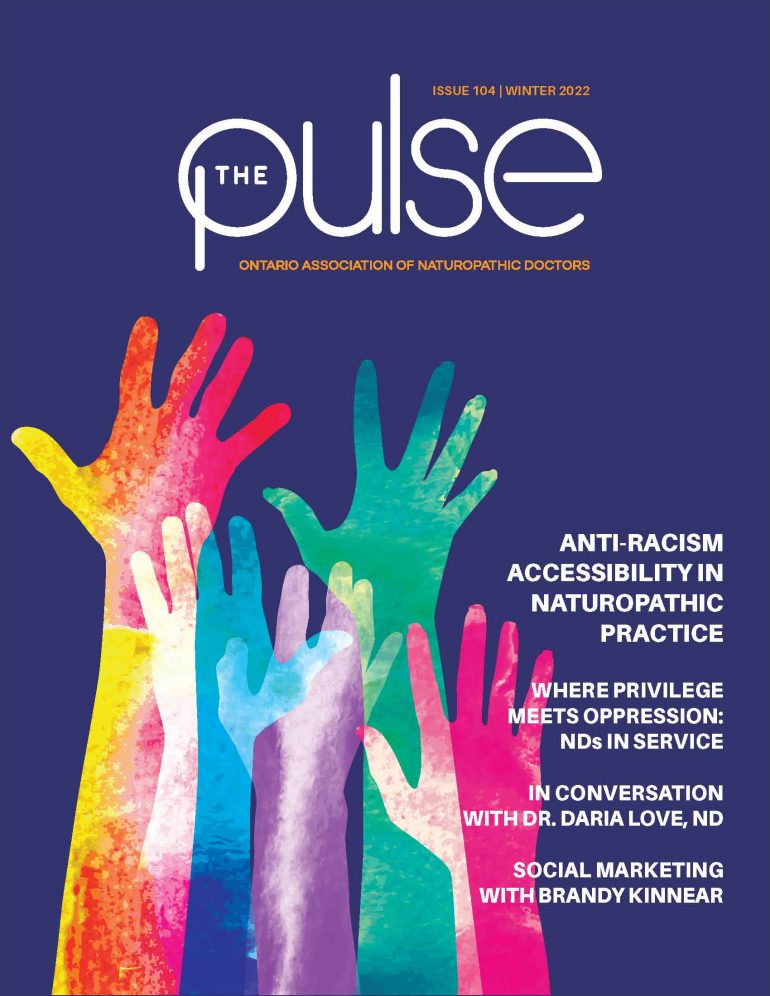 Recent highly publicized events, most notably the killing of unarmed Black civilians by police and discovery of innumerable unmarked graves of children from Indigenous communities, have generated an awareness and (re-)ignited an interest in dismantling systemic racism in North America. These structural and far-reaching racial inequities have been in place for countless generations, but our society is again faced with an opportunity to drive meaningful change, however big or small, to break oppressive programs and patterns. Naturopathic Doctors are uniquely positioned to participate in this process, especially as it pertains to racism in medicine; the challenge has always been that systemic racism is so ingrained in our medical system that we often do not recognize it, or if we do, we do not know where to start.
This is a massive topic to unpack, and this article will not elucidate the underlying causes of systemic racism (there is an immense body of research on the topic), nor will it be a definitive how-to guide (there are no hard and fast answers). However, this article will endeavour to prompt honest introspection as it pertains to racism in naturopathic medicine and help Naturopathic Doctors orient themselves towards making a positive change in their personal and professional lives.
Read my feature article in the Ontario Association of Naturopathic Doctors – Pulse Magazine here.
Or access this addition of the Pulse electronically here to read all the great articles.