What I Do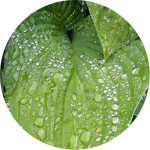 We all know the importance of leading a healthy lifestyle, but how easily can you navigate the (often conflicting) information overload of what's good for you and what isn't…
…or you could be searching for a deeper understanding of why you're not feeling your best and what you can do to improve things…  
…maybe you received a medical diagnosis and are looking for ways to support the conventional treatment, or seeking alternatives if it's safe to do so…
Whether you'd like to boost your mental focus and productivity, reduce pain and improve energy, manage stress, sleep better, address digestive complaints, find joy and purpose in life, or simply prevent illness and promote general well-being, I am committed to helping you achieve your goals.
Though I manage a general practice and work with a variety of individuals who have a variety of health concerns and goals, I have a clinical focus in four key areas: weight, pain, fatigue, and stress.
Lasting Weight Loss
Whether you're looking to drop a few pounds or struggle with weight loss, skip the fads and build a strong foundation to reach your goals.
Pain Relief
Whether you're dealing with a minor injury or chronic pain, I'm here to help so you can stay active and keep doing the things you love!
Fatigue
A little fatigue can have a big impact on our day-to-day quality of life.  Take action to boost your energy, mental clarity, and mood!
Healthy Stress Management
"The benefits from this program are exponential. We sleep much better, handle stress much better, and have an overall feeling of well being…"
How I Do It
I will work to identify the underlying causes of illness and barriers keeping you from experiencing positive changes.
In addition to the initial intake in which a thorough medical history is reviewed and physical examinations completed, laboratory testing may be warranted.  This can include standard blood tests, as well as more comprehensive functional assessments such as hormone panels, stool analysis, and immune panels.
After completing the assessment, I will create an individualized plan that is both effective and realistic, that supports the whole person (physical, mental, emotional, and spiritual).
Naturopathic Medicine
General naturopathic medical practice with a focus on weight, pain, fatigue, and stress.
Sport Therapy/Nutrition
Sport therapy and nutrition for rehabilitation, athletic performance enhancement, and recovery.
Health Seminars
Educational and interactive health seminars, workshops, and corporate wellness services through Thrive Workplace Wellness Ltd.