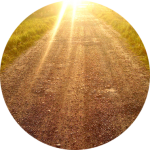 Pain can be very disruptive.  It keeps us from sleeping well, being mobile, working productively, and maintaining a positive attitude and outlook.
Pain can be the result of an acute injury, an inflammatory autoimmune condition, normal wear-and-tear on the joints, or a number of other reasons.
Whether you're dealing with a minor injury or chronic, debilitating pain, I'm here to help.
Everyday, I help patients experience pain relief through a thorough assessment aimed at identifying the underlying root cause, along with individualized treatments that include soft tissue techniques, joint manipulations, acupuncture, strengthening/flexibility training, as well as appropriate supplementation.
Here are pain conditions I commonly treat:
Osteoarthritis of the knee and hip
Low back pain and sciatica
Fibromyalgia, chronic fatigue syndrome, and generalized muscle pain
Acute injuries related to sports and motor vehicle accidents
Rheumatoid arthritis and other degenerative autoimmune conditions
Diabetic neuropathy
Abdominal pain and digestive issues
Dr L Speaks About Arthritis Pain Relief
Through the use of an eclectic approach, drawing from a variety of individualized naturopathic treatment options, I help patients with a wide range of acute and chronic health conditions.  However, given my extensive experience in the health industry, including over 10 years of involvement in fitness/rehabilitation as well as additional training in Chronic Fatigue Syndrome and Fibromyalgia, Mindfulness Based Stress Reduction, and Applied Kinesiology, I am especially adept in pain management.