Helping young-at-heart, driven, and performance-oriented individuals realize their potential and find deeper meaning in life… 
…and those struggling with weight gain, chronic pain, low energy, and high stress reclaim their focus, function, and joy.
We could all be doing a bit better – whether it's aches and pains, a few extra pounds, brain fog, feeling overwhelmed, or a lack of interest and purpose in life.  You already know that you need to eat healthy and exercise, but what if something else is keeping you from your goals?
Drawing on conventional medical knowledge and research, while integrating traditional systems of medicine, I help you look and feel better.  Through my learning and experience, I have come to understand and witness that when we stop suppressing the body's functions and rather work to reinforce the its innate healing mechanisms, amazing things can happen on all levels of being (mind, body, and spirit).
The best time to plant a tree was 20 years ago. The second best time is now.
~ Chinese Proverb
Location
I proudly serve the Greater Toronto Area, providing naturopathic medical and sport therapy services at: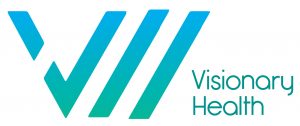 5359 Dundas St W, Unit 108, Etobicoke
Wednesdays: 10am-6pm
Thursdays: 12-8pm
Saturdays 9am-3pm
Call to book an appointment: 647-478-9029