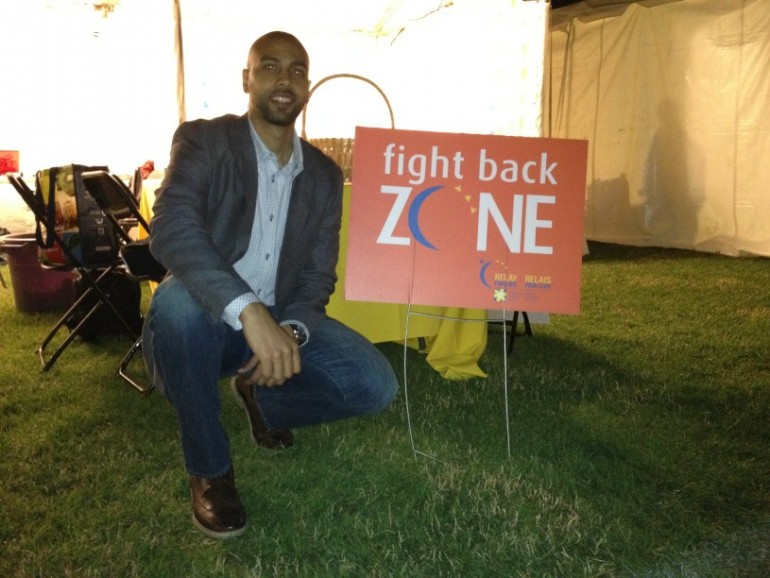 I was lucky enough to be able to take part in this year's Canadian Cancer Society's Relay for Life event!  I presented on the role of nutrition in the prevention and management of cancer.
A huge thanks to all the organizers, volunteers, participants, donators…nothing but love and respect for all of the amazing survivors I got to meet…and of course, my deepest condolences to those who have lost loved ones to cancer.
Below you will find my complete presentation (6 parts) and the reference list of the resources I used.  Please comment below if you have any questions or require any clarification.  And don't forget to "like" the Liam LaTouche Wellness Facebook page to stay connected!
---
---
References
Katz, Rebecca, and Mat Edelson. The Cancer-fighting Kitchen: Nourishing Big-flavor Recipes for Cancer Treatment and Recovery. Berkeley: Celestial Arts, 2009. Print.
Rouchotas, Philip. Lifestyle factors in the prevention and treatment of cancer; strategies for intervention. Clinical Nutrition II (NUT202): Canadian College of Naturopathic Medicine, 2012. Course notes.
Servan-Schreiber, David. Anticancer: A New Way of Life. Carlton North, Vic.: Scribe Publications, 2010. Print.
UCtelevision. "Nutrition and Cancer (Dr Donald Abrams)." YouTube. UCtelevision, 08 Apr. 2010. Web. 13 June 2012. http://www.youtube.com/watch?v=zeZFcIbwCZg.