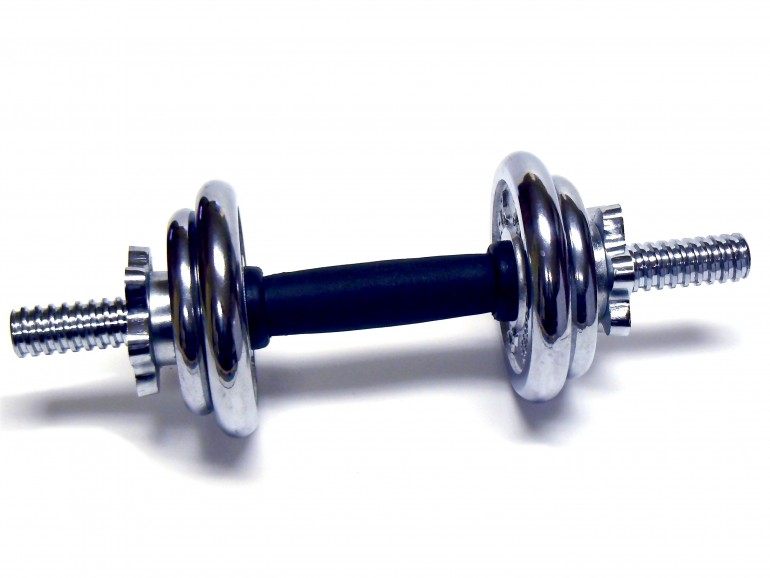 Let's face it, some routines can get pretty stale, pretty fast.  Many of us have experienced the boredom and monotony of trudging through the same program for months on end.  Before you let your regular trips to the gym slip due to lack of interest, look to mix things up a bit.  Not only is this important to keep your interest level high, it will shock your body and lead to great gains.
Here are a few simple ways to add some variety to your workout, without having to create a whole new program:
Change your grip
Altering the grip used for a particular exercise places emphasis on different aspects of the muscle group(s) (or target new/different muscle groups altogether).
Try using a palm grip (thumb under the bar, not wrapped around) for the bench press or a narrow grip while performing lat pull downs.
Change the angle
Using an incline or decline angle works much the same way altering your grip would.  Experiment with different angles for your bench press, preacher curls, tricep extensions (skull crushers), etc.  You should notice the increased challenge immediately as your body works to adapt to this new movement.
Switch up the split
If you use a split-style workout (i.e. Chest/Triceps, Back/Biceps, etc), try switching the muscle group pairings (Chest/Biceps, Back/Triceps, etc).  Once you make this switch, you can continue to work with the same exercises you had previously been doing.
Supersets
Depending on who you speak to, you may get a few different responses to the definition of this term.  It can represent working opposing muscle groups back-to-back (with no rest), or working the same muscle group using different exercises back-to-back (with no rest).  As you can see, the key here is no rest from the first to the second exercise in the superset.  If you are currently using supersets in your routine, why not try "trisets", where you perform three exercises in a row without taking a breather.  For example, try: preacher curls, hammer curls, and then reverse barbell curls for biceps…or bench press, flyes, and then pushups for chest.
Again, it is important to mix things up in order to keep challenging your body in new ways as well as to keep your interest level high.