I help individuals who experience conditions that have been difficult to diagnosis and treat in conventional settings, and who have had limited success working with other practitioners.
You're sick and tired of feeling sick and tired.  You've seen countless health care providers, completed a battery of tests, and taken tons of medications and supplements, but it feels like you're spinning in circles.  You're dealing with an "invisible illness".  You're seeking answers and you want your life back.
I'm here to help.
I'm committed to empowering you to take control of your health and helping you find deeper meaning in life while reclaiming your focus, function, and joy.
Locations
Naturopathic medical services are provided in Toronto, Barrie, and virtually: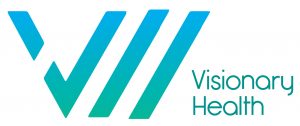 5359 Dundas St W, Unit 108, Etobicoke
Thursdays: 12pm-8pm
Saturdays: 9am-3pm
Call to book an appointment: 647-478-9029

93 Bell Farm Rd, Unit 103, Barrie
Tuesdays: 9am-5pm
Call to book an appointment: 705-792-6717
I offer a free 15 minute phone consultation to assess whether my background, training, and expertise are aligned with your needs and goals.
Get Started!